Today, we toured the Buffalo Gap historic village and learned about people and things the same age as our house.
We saw buffalo, a jail cell and more than a few spittoons. We got to play on old fashioned farm stuff, ride our first see-saw with Daddy, and pet a doggy AND a kitty. We even got to mail postcards to Noni & Grandma! It's been a good day!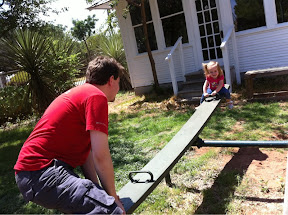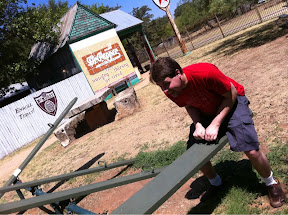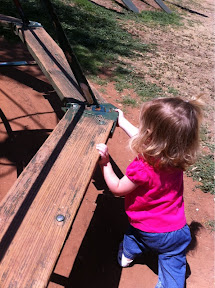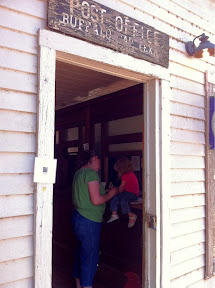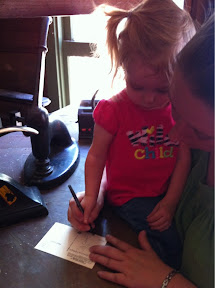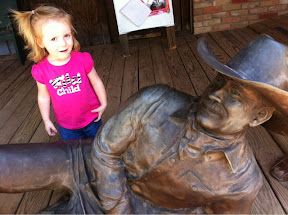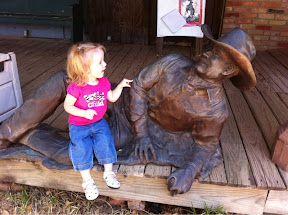 Extra Special Added Bonus: the gallery in the Historic Village has a collection of original Mary Motz Wills watercolors. Mary Motz Wills is one of the daughters of the couple who built our house in the late 1880s. Charles Motz built the upstairs portion of our house as an addition for his artist daughters, Mary and Elsie Motz Lowden, a miniaturist.