Nathan: (to Jarrod while holding toy pliers) I want to cut you.
Jarrod: but how will I hold Andrew? How will I make your juice?
Nathan: I want to cut you!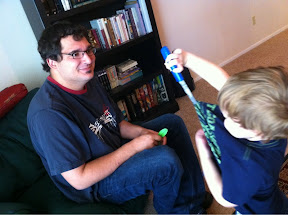 Nathan: can I check your temperature?
Jarrod: Sure. (Nathan climbs up, sticks in the thermometer) Ahhhhhhhhhhhhhh!! You didn't say it was wet!!!