(this is Em posting from Eric's phone)
Due to increased interest in using the potty (3 successful potty adventures so far!), we have been motivated to finish Lily's toddler bed (which was originally Grand-Da's toddler bed) & install it in Lily's bedroom.
Our original plan was just to build it on the landing so she would get used to seeing it, but she insisted she sleep on her big girl bed TONIGHT! So we dutifully hoisted the bed--and Princess Tigerlily, riding Cleopatra style--into it's new spot.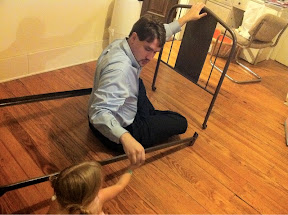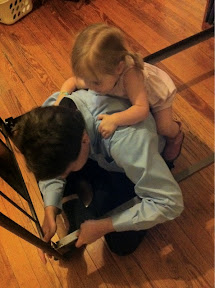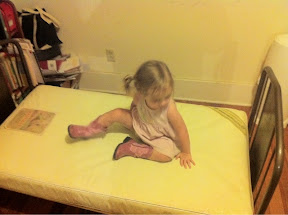 She insisted that three blankets and five stuffed animals make the bed transition with her. The blanket on top was Mommy's baby blanket.